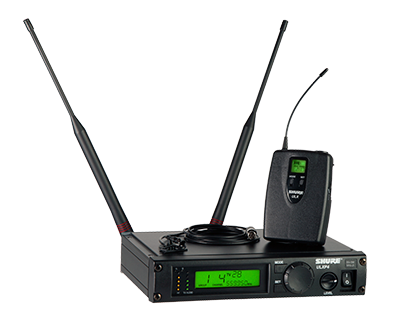 We offer a variety of wired and wireless microphones available with different pick up patterns for a wide range of applications.
A wired microphone has a cable that connects into a sound system. A lavalier microphone can be wired or wireless and it is made for hands-free operation. These small microphones are worn on the body. Wireless microphones are available as a lavalier, head worn or handheld configuration and they transmit the audio on a radio frequency to a wireless receiver. The handheld microphones can be used with a floor/boom stand or a table stand.
| | |
| --- | --- |
| Handheld, table, floor, podium or boom wired microphone | $20.00 |
| Wireless UHF diversity handheld or lavalier microphone | $95.00 |
Please contact us if you need assistance in selecting the right microphone for your application.
Contact
---
Audio Visual Specialists of Lynnwoood is a full service audio visual company providing equipment rentals, equipment sales and media duplication services.
Audio Visual Specialists
2125 196th St. SW Ste. #117
Lynnwood, WA 98036
Ph. 425.774.5735
Fax. 425.774.5951